It's easy to do business with Golden Gate Office Solutions. Proud of our Bay area roots, our experienced team is locally based, providing efficient and effective service and support to our valued customers and neighbors.
From copiers and printers, to fax machines and scanners, and everything in between, our solutions include hardware and software from the best manufacturers in the industry. Coupled with our superior services offerings —like Managed Print Services and convenient machine rental—we are confident that our solutions will meet all of your office technology needs.
Why Golden Gate Office Solutions?
As a service-focused office products dealer offering a complete line of hardware, software, service, and supplies, we want to help your business succeed. Here are just a few reasons why it makes sense for Golden Gate Office Solutions to be your trusted business technology partner:
Customer service that exceeds industry standards

World-class logistics, from order entry to delivery to invoicing

Local, local, local—we're the only dealer headquartered right here in San Francisco small enough to deal personally with any and all areas of your business

Unmatched experience—average employee tenure is over 25 years in the industry

No hassles! We are only beholden to our employees and customers, NOT shareholders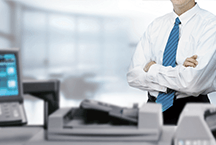 Office Products
Office Products
Lexmark. Samsung. Toshiba. Canon. KIP. HP. We partner with the best brands in the industry to ensure your business runs smoothly.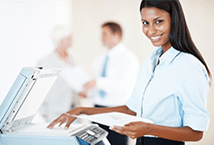 Managed Print Services
Managed Print Services
Regain control of your print fleet and lower costs with our verified management plan, customized to meet your business' unique characteristics and needs.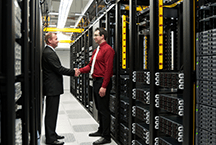 IT Services & Document Solutions
IT Services & Document Solutions
Whether you need a comprehensive, proactive solution to optimize and secure your IT infrastructure, or simply need help digitally managing, storing, and sharing business files, we can help.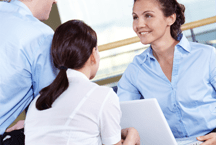 Nonprofit Solutions
Nonprofit Solutions
We are committed to the work that local nonprofit organizations accomplish for our community and proudly offer equipment rentals, service, and supplies at special nonprofit rates.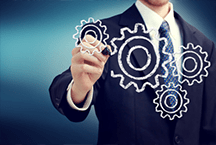 Equipment Service & Repair
Equipment Service & Repair
Our certified and professional Field Service Engineers minimize office downtime so you can get back to work.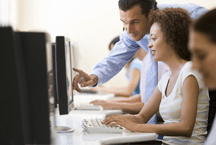 Short Term Rentals
Short Term Rentals
Whether you need to rent a machine for a day or a year, we are the go-to copier and printer rental agency in the San Francisco Bay area.
Contact us to learn more about our Products and Services
What our customers are saying:
Best experience with an equipment supplier for my office ever… Service is prompt and the technicians are courteous. Whenever equipment cannot be fixed on site loaners have been promptly delivered as needed. Prices are always competitive. I would highly recommend this company.
We have worked with GGOS for almost 10 years. Everyone has always been friendly and courteous. They respond quickly to requests and do a top-notch job at servicing our copier. I didn't hesitate at taking delivery of a new copier during the shelter-in-place order. Their field tech arrived with gloves and a mask and was very careful to clean all surfaces before he left. I highly recommend our sales rep, Stephanie, and the rest of the crew at GGOS!
My church has used their service for years for a copier. When contract renewal time came up, they beat every other price I was able to find. Service has been excellent… We'll definitely continue using them.
In my nearly 20 years of working with different copier company service departments and people, I've never come to meet folks who are more service oriented and straight shooting.
The sales experience was great… Installation was perfect; the technician knew his stuff inside out and was able to set up some custom options (including some optional software installed to the unit).
The service guys are awesome, professional and friendly. Instead of me driving back to a box store, waiting in line, having my equipment shipped off and being told to be patient, these guys come out here and on the few occasions we needed them they fixed the things on the spot… Golden Gate has my back.
I wanted to take a minute to let you know what a great staff you have. Jeff came in even during COVID to make sure we were happy with our selection and put a package together for us to get the maximum satisfaction out of the new copier. I also wanted to call out the outstanding service Robert has given us since we signed with your company. They guys that delivered our new copier, Nash and Tony, were delightful. Their great attitude on Friday changed my whole mood. They were courteous, respectful, and actually fun to watch. The put everything back to where it belonged and even loaded the paper!